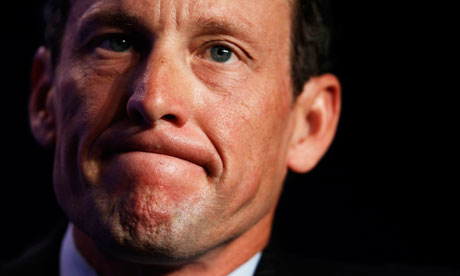 It's a story that could have been taken straight from a Hollywood script, so it's no surprise that there are already plans for a film documenting disgraced cyclist Lance Armstrong's incredible fall from grace. Less than a week later than Armstrong's confession on Oprah regarding his use of banned substances throughout his career, JJ Abrams has secured the rights to forthcoming biography
''Cycle Of Lies: The Fall Of Lance Armstrong''
by Juliet Macur, according to Deadline.
Macur has covered Armstrong's career in detail, from his rise as a sporting great with 7 Tour De France titles, through to the regular allegations of doping which eventually came to light last year. The biopic will be produced by Abrams own production company Bad Robot and Paramount Studios.
Prior to evidence of Armstrong's cheating, Sony were in the works with a biopic casting the cyclist in a heroic light as he battled his way to victory following cancer with Jake Gyllenhaal in the lead. It's unclear whether Gyllenhaal will be considered again, but my proposed list of candidates would go as follows:
James Franco
Joseph Gordon-Levitt
Bradley Cooper
Drop a comment if you have any suggestions of your own.